The Pub Club (Apr 7): GIMP and Inkscape Basics
April 7, 2017 @ 4:00 pm

-

5:00 pm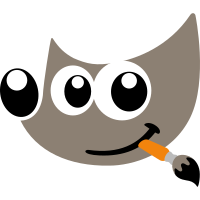 TPC members, Adam Seroka (He Lab) and Ian Major (Howe Lab), will show us some basic tools available through graphical design software GIMP and Inkscape.
With our goal to fulfill this semester's mission "Communicate the Relevance of our work to diverse audiences," we rely on multiple methods to convey our research in a more approachable manner. Graphical design is a powerful tool that can be used to streamline and organize complex ideas, add vibrancy to your figures, and provide the extra "WOW-factor" that will impress your peers and the public alike. Programs like Inkscape utilize vector-based imaging to create crisp and clean images, but the software is not entirely user-friendly for those new to graphical design. Adam and Ian will be hosting a workshop on how to use these programs to make your figures stand out, be it in a poster, paper, or slide presentation. Specific objectives for this TPC event include troubleshooting a specific problem and improving our "work-in-progress" figures.
Before coming to this workshop, come prepared with a figure you would like to improve, or submit specific questions (click here before April 5th) about any tools or techniques that you would like Adam and Ian to cover so we can prepare accordingly. Adam and Ian will be available after the event (5:00pm) to help troubleshoot your requests.
If you would like to follow along during the event, feel free to download GIMP here or Inkscape here (made by the creators of Adobe Illustrator) for access to free, vector based design. Many of the tools in Illustrator are shared with Inkscape, so the techniques that we teach with one software are often applicable to the other.
Diverse Skills targeted: research, graphic design, communication, and creative thinking